Our Advantage
Merritt Healthcare Advisors is the industry's leading healthcare advisory firm.
Merritt Healthcare Advisors (MHA) is focused exclusively on representing owners of surgical facilities and healthcare practices that are considering strategic options, whether it is selling an interest in their organization, creating a new partnership or growing through acquisition.

MHA is unique in that we are the only firm that combines an investment banking background* with actual "owners" experience that comes from developing and managing our own healthcare facilities. We have used this experience to successfully complete more than $4 billion in transactions on behalf of our Clients.

As the industry's leading Mergers and Acquisitions (M&A) firm, our proven process and extensive buyer network enables us to help our Clients realize the absolute best financial and non-financial outcomes.
Our Expertise
The Merritt Difference
Our Team
Proven Leadership
Our leadership team has more than a century of combined experience working in healthcare and has cultivated an extensive relationship network with industry leaders. Our senior partners work directly with Clients to facilitate successful transactions by understanding our Clients' goals and objectives, creating a strategy and executing on a plan that will lead to a successful transaction in this increasingly complex market.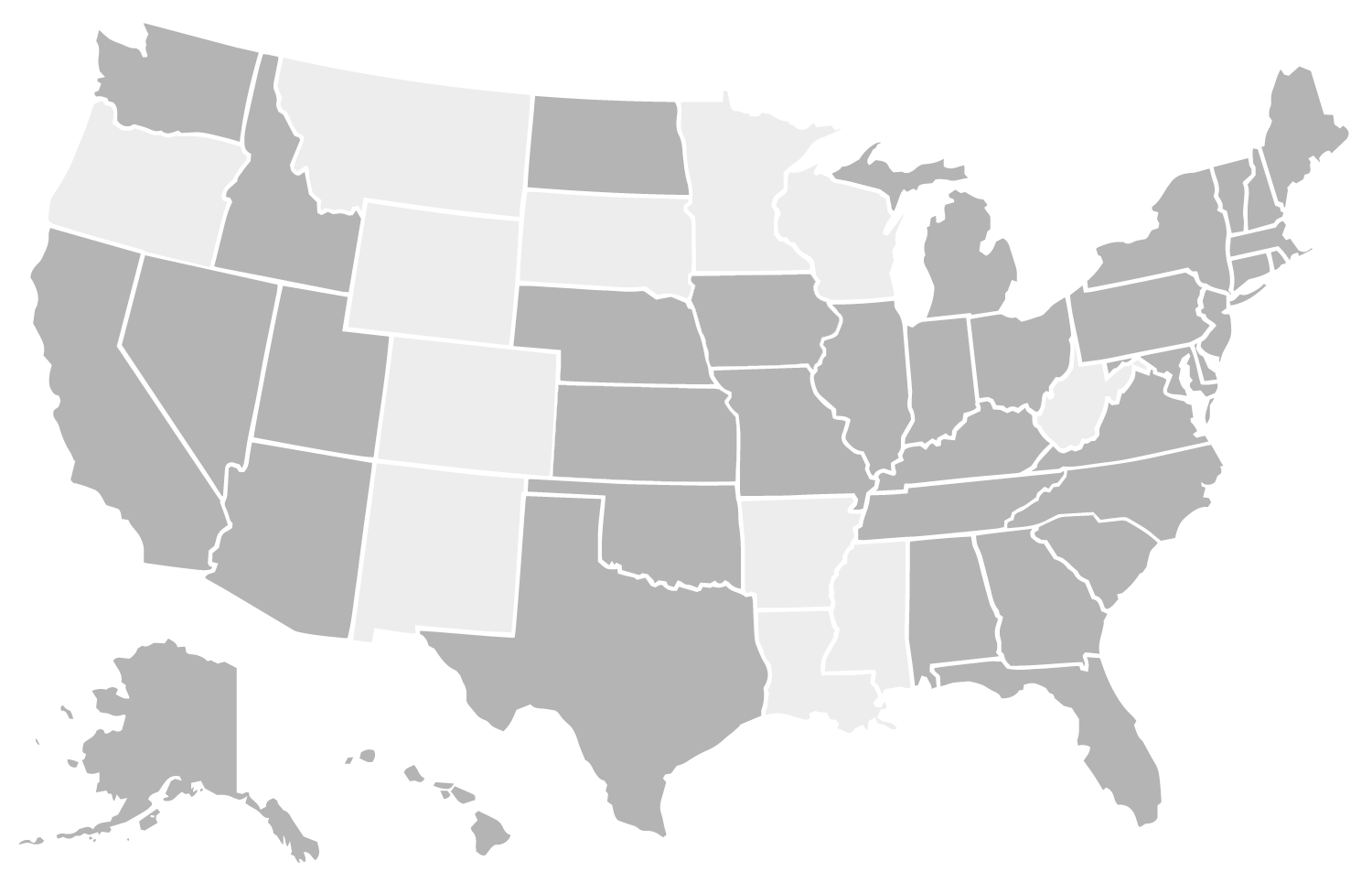 Our Clients
Who We Serve
We represent healthcare business owners throughout the United States who are considering a strategic and/or financial transaction. Our advice and guidance helps owners of healthcare practices, surgery centers, outpatient surgical facilities and their ancillary businesses realize their goals.
Testimonials
"Merritt understood our business operations, allowing them to help us identify and correct issues before sale resulting in an increase in enterprise value."
"As actual clinical operators themselves, the team at Merritt Healthcare had an unmatched perspective and ability to maximize our value and create the competitive dynamic we needed in selling an interest in our Facility."
"Merritt's industry knowledge, strategic relationships and disciplined sales process helped guide our group through the entire sales process seamlessly in an increasingly complex market."